Cookery Group Topics to Cover & Consider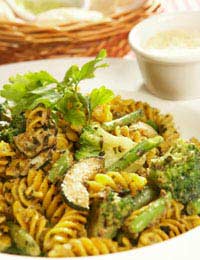 Launching a Cookery Group can seem like a daunting prospect. Once you've got your members and a willing host what's next? Here are some ideas for planning a Cookery Group schedule. As well as bring-a-bowl buffets (at home and other venues), you could organise days out, book swaps, and fundraising activities.
Start With The Basics...
Before you launch into an enthusiastic itinerary of days out and group dinners, first cover the food and cooking basics. You'll find articles about nutrition, health and safety, and menu planning in the links to the left. All three are important because you'll be sharing food often and, even for the old hands, a recap is always handy.
Reading and Book Swapping
Reading, discussing, sharing ideas, and swapping favourite books – all of these can be great sources of inspiration. Whether your members are new to cookery or they've been doing it for fifty years, there is always new information to be found at the library or bookshop. Find our recommended reading list in the menu on the left.
Bring a Bowl Meetings
These are the best sort of Cookery Group meetings... simply choose a theme, allocate a dish to each member, then gather to share the results of your work. It's a wonderful way to taste lots of different recipes without spending all day in the kitchen. Find inspiration for your themes using our selection on the left.
Guest Speakers
Sit down with your group and discuss their areas of expertise, as well as topics that your members would be interested in learning about. Make a list of members who could present a class on a specialist skill (like pastry-making or cake-decorating) and another list of topics that you'd like to research or hire a speaker for. Read our article about Holding a Masterclass for more information.
Days Out
Why not arrange a day out with your Cookery Group? It makes a nice change from cooking or learning. Try one of these:
Visiting a local kitchen garden. The National Trust and English Heritage have recreated kitchen gardens at many of their historic properties. Use their websites to find your nearest. The National Trust is also renowned for high standards of cookery at its restaurants, where old-fashioned and seasonal dishes are served.
Farm visits. Find out if there are any farm box schemes in your area, and contact the farm to find out if you can visit. Some of the larger box schemes run special farm days where visitors can tour the farm, kitchen and finish with a meal at the restaurant – like Riverford in Devon.
Using your skills to help others. You could lead a free cookery course at your local adult college or special needs centre. You could go to a nursing home and whip up a festive meal, or hold a bake sale in aid of a local children's hospice.
Unusual Ideas
You will find menu themes and fundraising ideas in the articles on this site (use the menu on the left). Looking for something a bit different? What about...
A Foodie Tour of a local or faraway city. Book a local foodie, ask your group for suggestions, or nominate a leader to lead your group on a food tour. Visit gourmet and speciality food shops, try something different, and finish with lunch at one of the city's best restaurants. If you really get on as a group, take your foodie legs abroad and visit a world-famous food city like Vienna or Paris. (Look up Nosh Walks in New York!)
Discover British wine... take yourselves on a self-guided tour of local vineyards (you'll be spoilt for choice in the South West, Wales and the South East). In many places you can taste wines free of charge and many British wine-growers will be pleased to talk to you about the process of wine-making. Follow up your tour with a tasting of British wines at a member's house.
Choose an unusual cuisine – like Hungarian, Lebanese or Vietnamese – and challenge members to create dishes for a dress-up feast. Listen to traditional music from your chosen region and wear traditional costume if you're enthusiastic...
You might also like...
Those are all great activities, but you can also offer to provide dishes for other groups, say for a bake sale or a sponsored dinner. This gives everyone a chance to show off and also help raise money for a good cause. You can work to a set theme, or a medley of dishes. You might even gain some new recruits from those who attend who want to learn how to make the food!, and that would be a plus. Learn from each other and don't be afraid of failure - it happens to everyone at some time!
Margaret
- 27-Jun-12 @ 9:10 AM