Find Members For Your Cookery Group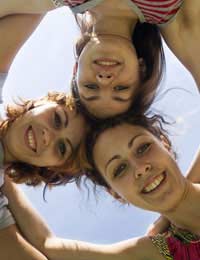 So you've decided you want to form a cookery group. How do you find members with the same vision as you? This article is about setting your group's agenda and recruiting your first members.
Setting Your Goals and Agenda
It's a good idea to prepare a summary document about your group's purpose and timetable, so that you can hand it to prospective members. Include information about:
Purpose of the group: Perhaps your group is designed to give busy mums more ideas about cooking for children; perhaps you want to develop a group that will help cooks to improve their skills; or perhaps your group is targeted at people who never cook at all.
Timetable: Whatever your skill level, you can vary the types of meeting that you will hold. If your group is pitched at young people or learners, you may want to begin with some educational meetings (inviting speakers). If your group is aimed at keen cooks you may wish to focus on themed bring-a-bowl meetings (where you allocate a dish to each member and then meet and share the food and recipes).Use our articles to read more about meeting ideas – from masterclasses to bring-a-bowl meetings.
Venue: Is your group being held in a community centre, school, or other local venue? There are grants available to help you to pay for this. Perhaps your group will be held at members' homes, which means you will have to make sure everyone is prepared for this.
Costs: If your group isn't funded, you may need to charge members for some meetings, so make this clear in advance. People will be able to opt out of these meetings, or you could just choose the free route if you don't have sufficient interest.
Advertising for Members
Unless you have a bulging contact book, you will probably need to advertise for members. Include some information about the group's purpose (see above). Try any of the following:
Posters. Pin these up at local community spots such as: church gates and notice-boards; school gates; local post office windows; dog-walking car parks; scout and guide groups.
Letterbox leaflets. Keep to a small area and don't forget to include your name and contact number.
Making a website. It's easy to set up a simple site using free software, or just build a free blog for your group (choosing an easy-to-remember title). Then include the address on your printed materials.
Telephoning local publications. Call the person responsible for your local newsletter, or for the local pages in your regional newspapers. Talk to them about your idea and see if they offer to include it free!
Talk to the staff at your local library – they might be able to put up a notice for you, even in the cookery section if you talk nicely!
Talking to Your Members
Make your first meeting short and informal, giving your members a chance to chat. This is your opportunity to refine your group agenda. Ask members what kind of topics they would like to look at, and how they would like the group to be run. Is there enough interest to hire a speaker on certain topics? Or is your group more interested in sharing one another's cooking skills? Do you have any members with special dietary needs?
To kick-start your meeting, you might wish to hand out a questionnaire the week before, allowing you to get a picture of the group's needs. After you've discussed the questions, save time for chat and gossip over a drink or two, and make a decision about the date, theme and location for the next meeting. Don't forget that, above all, your group is supposed to be fun!
You might also like...