Show-Off Cookery Group Menu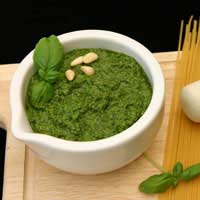 This Cookery Group Menu is designed for show-offs. It features specialised techniques and difficult dishes – so it's perfect for groups who want a challenge! If you wanted to make it even more interesting (and if your group is friendly) you could vote on the best-made dish. Losers do the washing-up!
Planning the Menu
The menu suggestions below will accommodate 6 cooks. If you have members with special dietary requirements, you may wish to tailor the menu to suit them – adding vegan or gluten-free options. Allocate one dish to each member – the cold starters and desserts won't need any preparation at the host's house.
Suggested Dishes: Starters
Serve these at room temperature for the best flavours.
Bloody Mary Consommé. Try out a new technique to create a dazzling raw starter. A consommé is a clear broth, intensely flavoured, which is served at room temperature. It's also sometimes referred to as a 'water' (tomato water). Although it looks very simple, it's a complex process and one that brings out the finest of all its ingredients. You can serve it chilled in shot glasses, or use it to cook shellfish or pasta.
Green Bean Salad. Your challenge is to make the ordinary green salad suitable for a dinner-party starter. In season, you can make a wonderful salad using fresh broad beans, peas and butter beans. Go for a walk and collect wild greens (dandelions, wild rocket and wild garlic) to serve with the beans. Don't reach for the bottled dressing – make your own, and be imaginative. Try dressing your tender beans with a lime-green wasabi dressing (and sprinkling the top with wasabi peas) or make your own pesto by mashing garlic, salt, and bunches of fresh basil by hand – then blending with olive oil and lemon juice to taste.
Suggested Dishes: Mains
Both dishes will have to be brought raw and poached or baked on the host's premises. But the cooking times for both are short. Ask another member to prepare the Hollandaise sauce, which can be served at room temperature.
Spinach Dumplings with Hollandaise Sauce. Spinach dumplings – made with mascarpone or ricotta and gently poached – are quite tricky to perfect. Look for a recipe from Gary Rhodes or Anna del Conte. Serve your dumplings with a jug of Hollandaise sauce and some griddled vegetables (such as asparagus or green beans).

Individual Beef Wellingtons. Beef Wellington is traditionally made in one large dish, but single servings can be very attractive on the plate. Choose small beef fillets or medallions from a good butcher, and sear briefly (only about a minute each side) before wrapping in puff pastry – with an extra layer of flavour. This could be a wild mushroom pate, whisky-flavoured sticky onions, or horseradish-scented spinach. Brush the pastry with egg for a glossy finish. For good recipes, try Leith's (pastry) and Gary Rhodes. Serve the Wellingtons with Hollandaise sauce and griddled veg (as above).
Suggested Dishes: Desserts
This dinner is the best excuse you'll ever have to try out the infamous Chocolate Nemesis. The River Cafe's notoriously difficult pudding is divine – if you get it right. To counter all that chocolate, have a lighter dessert available too.
Chocolate Nemesis. This is a flourless soufflé-style confection, intensely rich and chocolaty. If you can master it, your reputation will be secured forever... Find the recipe in River Cafe's Cookbook (with a blue cover).
Tarte Tatin. This French classic has never gone out of fashion; fresh fruit is gently caramelised in a cast-iron pan, before being levelled out and covered with homemade pastry and baked in the oven. For good recipes, look up Gordon Ramsay (his recipe for a pear version is online over at Good Food) or Leiths' Baking Bible.
You might also like...