About Our Site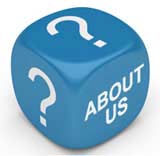 CookeryCircle was formed to offer a unique reference point on how to set up or host a cooking group.
Cooking groups, cookery circles, bring-a-bowl clubs - whatever you call them, cookery circles are becoming increasingly popular in the UK.
In some situations, cookery circles are established to provide essential education to deprived or low-income communities. Many projects have been carried out all over the UK, funded by local councils and supported by Food Vision. They typically provide skills to groups of homeless or young people. The Food Standards Agency is even rolling out 'What's Cooking?' resources to help community leaders to launch their own cookery groups.
In other parts of the UK, friends and families are gathering to make informal cookery circles - networks of people with an interest in cookery skills who cook, read and eat together.
So - whether you're setting up a Kids' Cookery Circle to give local children a foundation course in cooking their own, or getting together with friends to bring and share your favourite desserts - we hope you'll find Cookery Circle an interesting and useful resource.
CookeryCircle is regularly updated by our cookery experts, who add content suitable for all kinds of cookery circle. Our comprehensive Menu section contains lots of ideas for themed buffet dinners, while the Cookery Masterclass section features articles focusing on specific techniques and cookery styles. If you have ideas for additional content, or questions about running your own cookery group, please get in touch using the Contact Us page.
Our concern was that there was no single UK resource for interesting features and practical advice on this subject.
Our features and articles are written by experts - who have experience, or a particular interest in this area.
Our Background
CookeryCircle was founded by John Rowlinson, the founder of PtS.
John, through PtS, is involved in a number of ventures including software and property companies. A percentage of revenue from these activities goes towards funding CookeryCircle and a number of similar sites.
Our focus is simply on having experts create the highest quality information possible that is widely read.

Related Articles in the 'Site Information' Category...